I have been working to get different kinds of hardware monitoring working in a consistent manner. This is the package for using ipmitool to query a system over the IPMI management interface.
Here is what the final result looks like for one of my systems, and shows the fan speeds, thermal probe temperatures, and voltage levels for all of the available sensors on that server: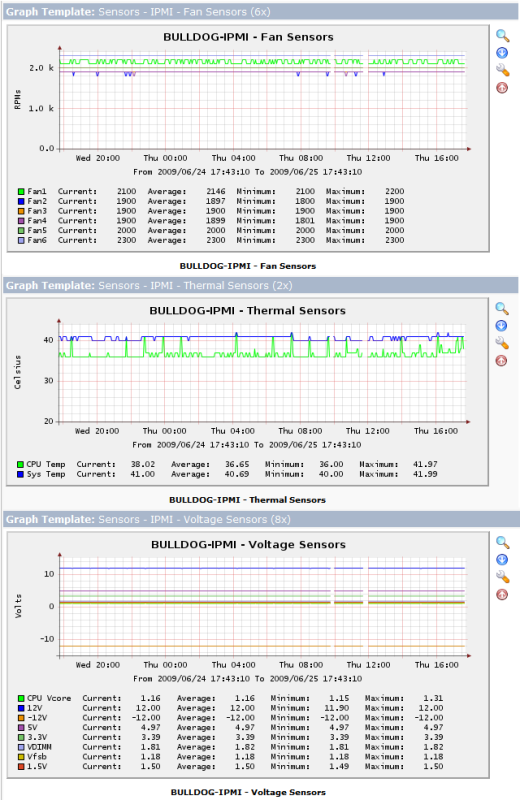 This model uses ipmitool to ask the target for all known sensors of the requested type. Add the appropriate data query to a device that has an IPMI interface, and then create new graphs for each of the sensors that you want. Each selected sensor will be created as an individual data-source and graph, like with interfaces.
-->
see this page for the tarball and instructions
<--