This a TCP Port Template.
It let you graph the state of a TCP port :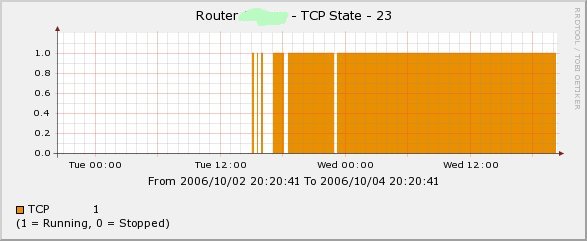 You can then set a treshold on it.
http://gilles.boulon.free.fr/tcp/tcp.zip
To use, unzip the template, import xml files and place appropriates files in scripts and ressources.
Not all of the 65535 ports will be tested (too long i think...), so you must edit file ports.inc.
Then go to Associated Data Queries, add TCP, click verbose and go to graphs.

This is derivate from my Plugin Manage and Cacti users without Plugin Architecture can use it.